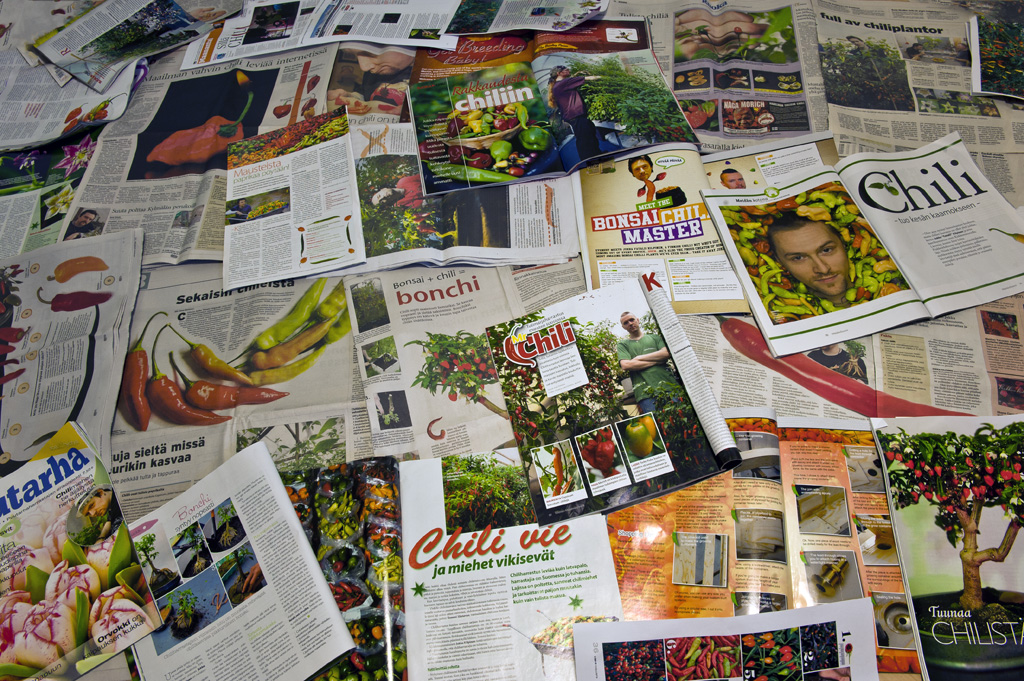 if you're a editor / reporter / journalist / blogger, you have come to the right place.
Not very surprisingly, the chile peppers have turned out to be very interesting for the big audiences and media in overall.
There is an unlimited amount of stories to write about chile peppers regarding cooking, growing, horticultural science, breeding, collecting etc.
Languages supported for interviews are English and Finnish.
You can contact me from my email address fatalii@sci.fi and ask for further questions or other contact details.
I have 250 000 chile pepper photos on my hard drives which I can sell, or for a good visibility the photos can be offered for free of charge for article use with fatalii.net mentioned as a copyright for the photo.
If you are interested in making a magazine article or blog about chile peppers, don't hesitate to contact me. I'm sure we can work together to get an ideal result.
-Mr. Jukka "Fatalii" Kilpinen